If you ask foreign tourists about the characteristics of Iran, most of them are very satisfied with Iranian food and describe the taste of all kinds of Iranian kebabs, pilafs, soups and pastries. Basically, Iranians are delicious and each of the cities of our country has its own delicious food. One of the people who traveled a lot, recommended that you try the food of that city on your travels. Because traditional food is not only food, but also the geographical, economic and social conditions of the city. In this article , we introduce some traditional foods of a number of provinces of the country.
---
---
Traditional food of Gilan
Gilan is a leader in delicious Iranian food. Gilani dishes have a wonderful taste. The types of vegetables and flavorings that exist in Gilan are the main reason for the good taste of Gilani food. The variety of Gilani dishes is very large. Here we only introduce some of these foods.
Let's go
Baqalaqatagh is one of the healthiest and most delicious dishes in Rasht. A special type of bean that is grown in Gilan is used to prepare baklaqatagh. Other ingredients used in the preparation of this food include garlic, eggs and dill. Some people eat legumes with rice as a main dish and others as an appetizer.
Mirza Ghasemi
Another popular food of Gilani is Mirza Ghasemi. This food is sometimes eaten as a snack. Eggplant, eggs, plenty of garlic and tomatoes are some of the ingredients used in Mirza Ghasemi's composition. Mirza Ghasemi's eggplants are often grilled.
Garlic garlic
Another delicious food of Gilani, whose aroma and scent touches everyone's heart, is garlic stew. Chicken, chickpeas, garlic and tomato paste are the main ingredients in garlic roe. Garlic roe, like many other Gilani dishes, is eaten with rice.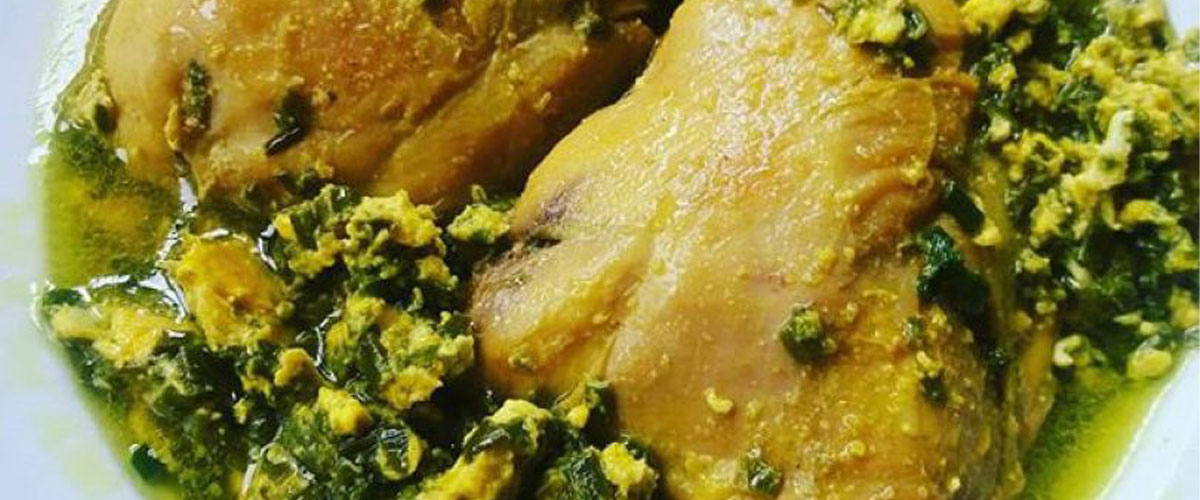 Splatter it
Leek is also Gilani food and it is very tasty. When you eat leeks, you will feel the taste of all kinds of fragrant vegetables. Abundant orange juice or juice gives this food a pleasant sour taste. Eggs, cinnamon and garlic are other ingredients used to make leek pickles.
Plum stew of Masma
In many cities of Iran, plum stew is made, of course, in each city in its own style. But Masma Gilani plum stew is something else! This delicious and tasty food is cooked with plums, ghee, chicken, sugar and saffron.
Pomegranate seeds
Pomegranate is another delicious stew and one of the traditional dishes of Gilani. Pomegranate is very similar to Fosanjan stew. With the difference that in Anarbij, a variety of tasty vegetables have also been used. Some make fesanjan sweet, some sour and some smooth. But pomegranate is sour with pomegranate paste or juice.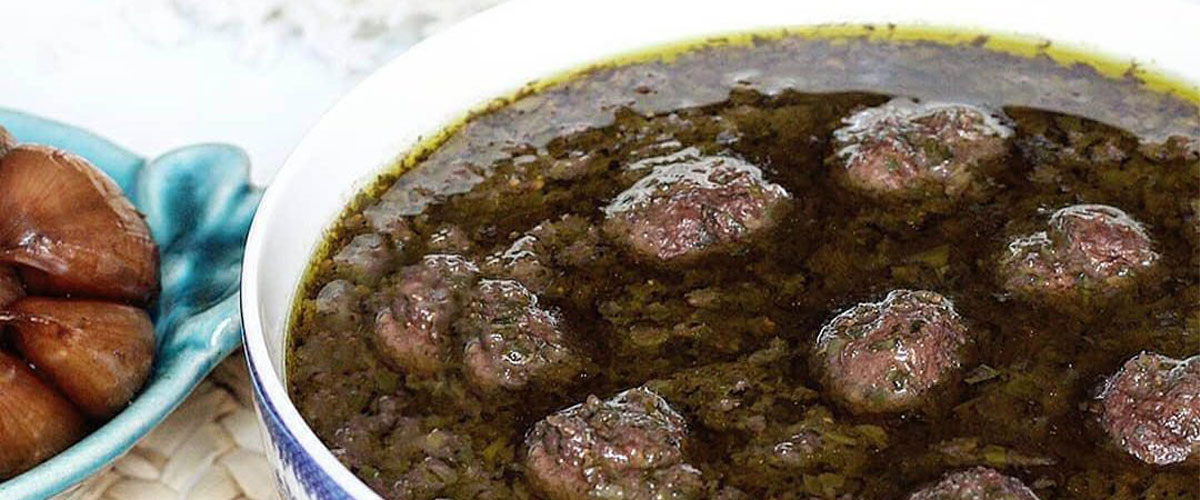 ---
Traditional food of Mazandaran
Mazandaranians, like their neighbor Gilan, have delicious food. Although many of these foods are common in both provinces, some of these foods are considered to belong specifically to Mazandaran or Gilan. Food diversity is also high in Mazandaran. Here are just a few of their delicious dishes together.
Stuffed Chicken
Stuffed chicken is made in many cities in Iran, but this food is originally from Mazandaran. The inside of the chicken is emptied and cleaned, then jumped with a series of ingredients. Ingredients that are put in the chicken include a variety of vegetables, hot onions, walnuts, barberry, ghee, plums and orange juice. Apart from chicken, Mazandaranis also cook stuffed ducks.
Pumpkins & Squash
Pumpkin is a healthy and delicious traditional food. Zucchini and potatoes are the main ingredients used in the preparation of squash. Tomatoes, eggs, garlic and onions are also added to the squash. If you cook the squash with fresh squash, it will taste great.
Many times
In Mazani's dialect, squash is called kai. In addition to squash, onions, minced meat, rice, cumin, turmeric and spices are also added to Kei Pla. Kei Pla is also a healthy food for children.
Steam Nardon
Mazandaranis, like Gilanis, have a lot of sour food. Nardon stew is one of these sour and delicious foods. To prepare this dish, chicken is fried. Then cook with pomegranate seeds, pomegranate paste, hot onion, sugar and spices. Nardoon stew is served with high quality Iranian rice.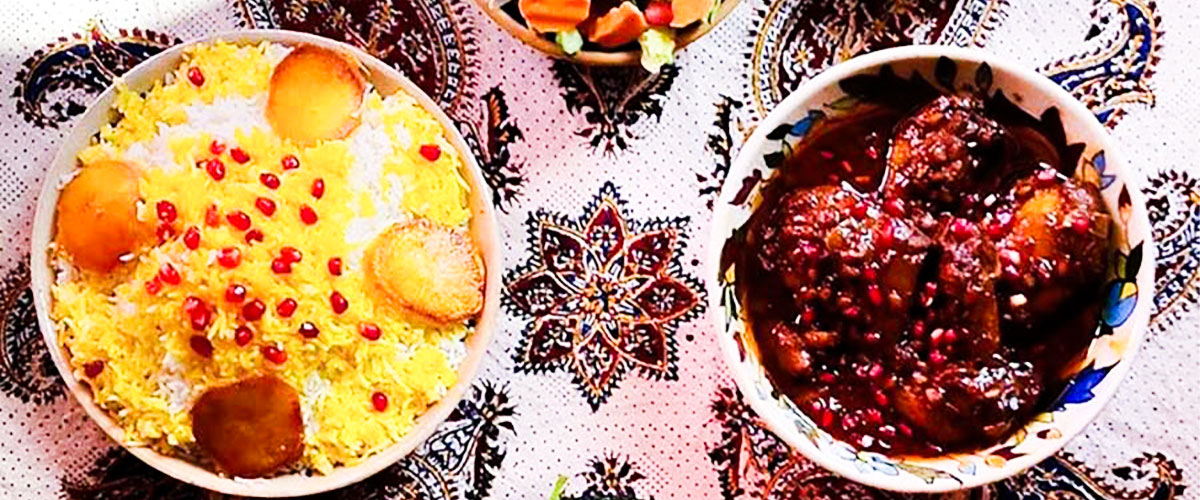 ---
Traditional Persian food
Delicious local food is not limited to northern cities; For example, in Fars province, delicious food is cooked. If you travel to Shiraz or other cities in Fars province, be sure to try the special dishes of this province. Some of the most important foods in Fars province are:
Cabbage pilaf
The most famous food of Shiraz is kale, which is different from kale in other cities. Apart from cabbage, fragrant vegetables, meat and spices are used in the preparation of this food. Be sure to eat Shirazi cabbage with Shirazi salad to enjoy its taste more.
Shirazi rice
Another traditional food of Fars province is Shirazi pilaf. Shirazi pilaf is very similar to Tahchin. The difference is that in addition to chicken, eggplant is also used in the preparation of this food.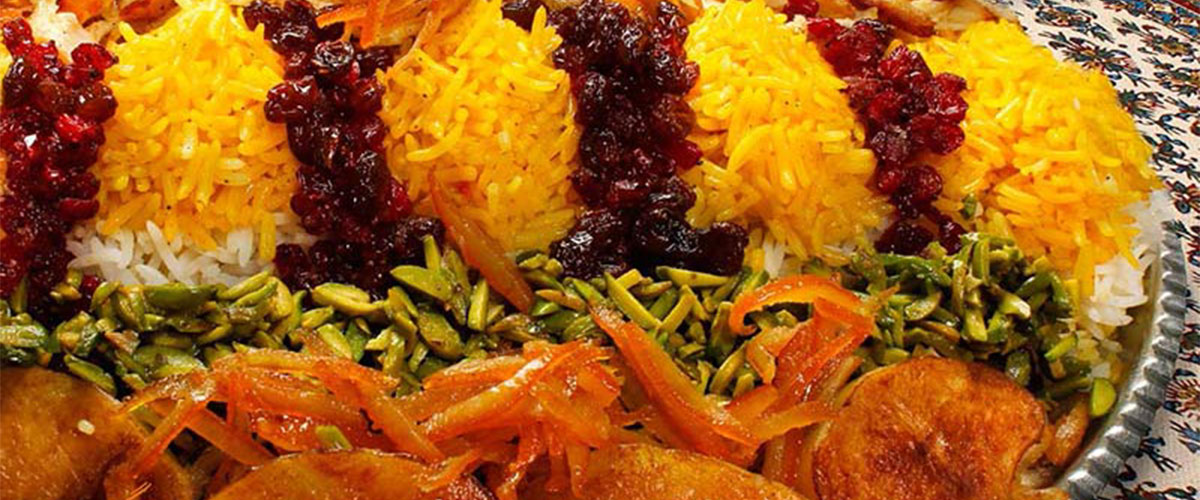 Shirazi beans
If you are lucky, you will also find Shirazi beans in the restaurants of this city. What is used as a bean in this food is blue-eyed beans. In addition to chicken beans, dill and a variety of flavorings are added to this dish.
Vegetable soup
Vegetable soup is one of the most delicious Iranian dishes and one of the traditional dishes of Shiraz. As its name suggests, different types of vegetables are widely used in this soup. Chickpeas, beans, lentils and onions are other ingredients in this soup.
Two onions
Two onions, also known as plum onions, are a simple and delicious Shirazi dish. Onions, potatoes, tomatoes and spices are used to prepare this dish. Two onions can also be served as an appetizer.
If you travel to Shiraz, you can eat the most delicious traditional Shirazi food in restaurants .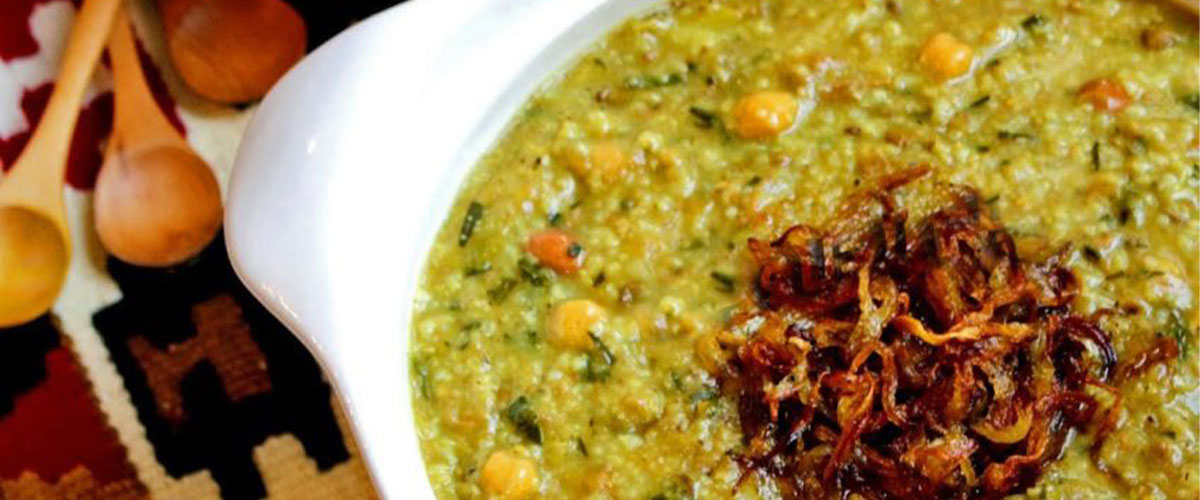 ---
Traditional food of Isfahan
The people of Isfahan are also very happy. Kebab is famous for making them on spring nights near Zayandehrood. But the people of Isfahan eat other delicious foods besides kebabs. In the following, we will introduce some of the famous dishes of Isfahan.
Bryan
Isfahan's most famous food is Bryan. Brian is prepared and served both at home and in restaurants. Roast is a combination of meat, white mutton liver and a variety of spices. The food is round and hamburger-like. In addition, some broth is served in a bowl that you can pour bread and taste. This broth is obtained by cooking roast compounds in water.
Red chickpeas
Chickpea red or chickpea mince is another traditional food of Isfahan. To make this dish, minced meat is combined with Ardenkhodchi and small meatballs are made from it. These meatballs are cooked with potatoes in water and paste. This food is eaten with both bread and rice.
Frozen beans
Frozen bean or bean meat is a food similar to mild. To prepare this dish, the meat is thoroughly cooked with vegetables, beans, rice and spices. The mixture is then beaten to make it soft and fluffy.
Our stew
Moss stew or yogurt stew, contrary to its name, is a dessert; A dessert that is very popular among Isfahanis. To prepare this dessert, the meat is cooked, beaten, then combined with yogurt extract, saffron and sugar. This dessert is decorated with sliced ​​almonds and pistachios.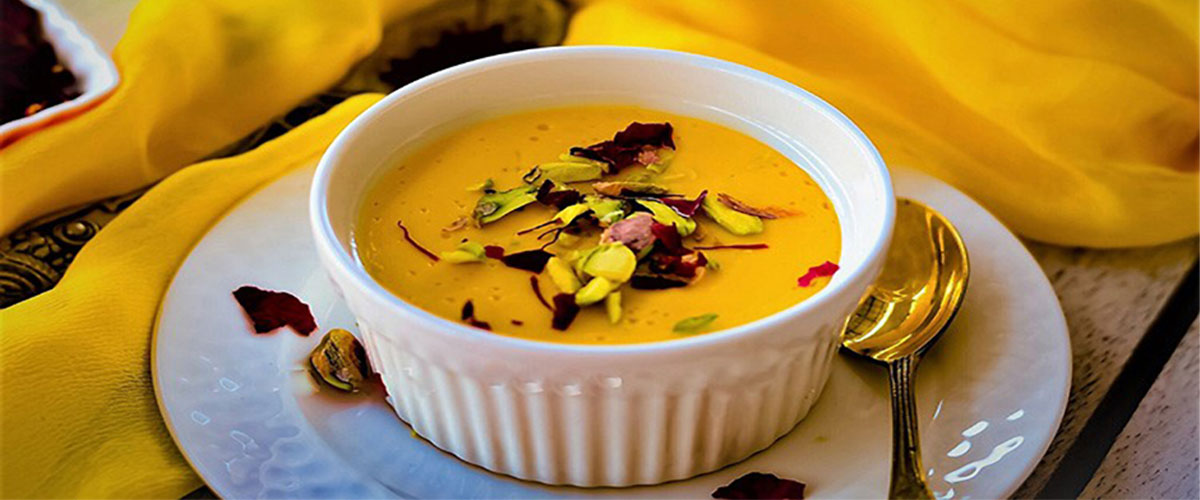 ---
Traditional food of Khuzestan
The prosperity of fishing, various plants and spices, and of course good taste, are the factors that make Khuzestanis also have delicious food. If you travel to Khuzestan province, enjoy their food.
Fish roe
Fish roe is one of the most famous traditional dishes in the south of the country. Boneless fish is used to prepare this food. Onions and aromatic vegetables are the most important ingredients for fish roe. To make this food sour, Indian stamps are poured into it.
Samosa
Samosseh is also one of the famous dishes of Khuzestan. To make this samosa, a mixture of minced meat, vegetables, garlic, pepper and paste is wrapped in lavash bread. Then fry in hot oil. Samosas are usually eaten with tomato sauce.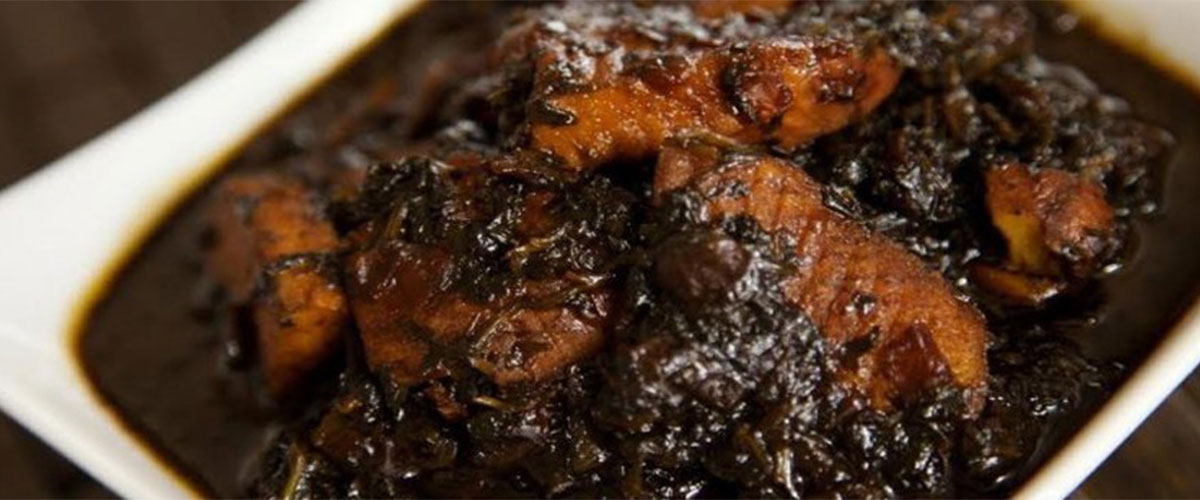 Falafel
They also know the falafels of Ahvaz and Abadan. Baked chickpeas, spices and eggs are the main ingredients in the preparation of falafel. The mixture is fried in oil and placed in a sandwich. If you want to eat falafel in Ahvaz, visit Lashkarabad Street in this city at night.
Fat bread
Fat bread or fat bread is one of the famous foods of Dezful in Khuzestan province. To make this dish, they make a delicious stew, a stew made from meat, peas, onions and paste. The stew water is then poured into a large bowl and lavash bread is placed inside the bowl. The breads are well soaked in stew water, which is also greasy. Then they put pieces of greased bread in the plates and pour the stew on it.
Mahlabiya
Mahlabiyeh is a delicious dessert. In the composition of this delicious dessert, corn, milk, vanilla, sugar and rose water are added. This Turkish-Arabic dessert is very similar to porridge.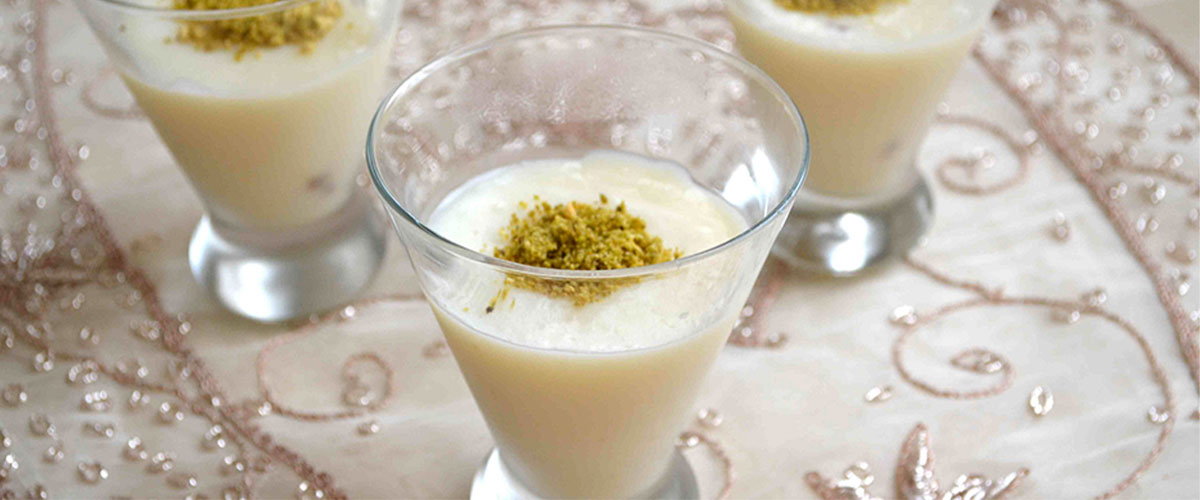 Traditional food of Qazvin
Although Qazvin province is not a big province, it has a lot of traditional and delicious food. If you are traveling to Qazvin or passing through Qazvin on your way to other cities, try the delicious food of this city. In the following, we will introduce some of Qazvin dishes.
Ghimeh Nisar
Ghimeh Nisar is one of the best and even arguably the most luxurious dishes of Qazvin and of course Iran. Sliced ​​almonds and pistachios, sliced ​​orange and barberry peel together. Then pour over rice and serve with meat.
Qazvini doogh soup
Doogh soup is one of the most popular Iranian dishes. In this dish, various beans such as red beans, lentils and chickpeas, rice and buttermilk are added. Hot garlic and hot onion are poured on the soup both to decorate and to make it delicious. Doogh soup is also made in many other cities in Iran.
Meshkofi Qazvin
Mushkofi is also a Qazvin dessert, of course, it is also cooked in Mazandaran. The main ingredient is starch. Other ingredients used to make this delicious dessert include saffron, sugar, rose and milk.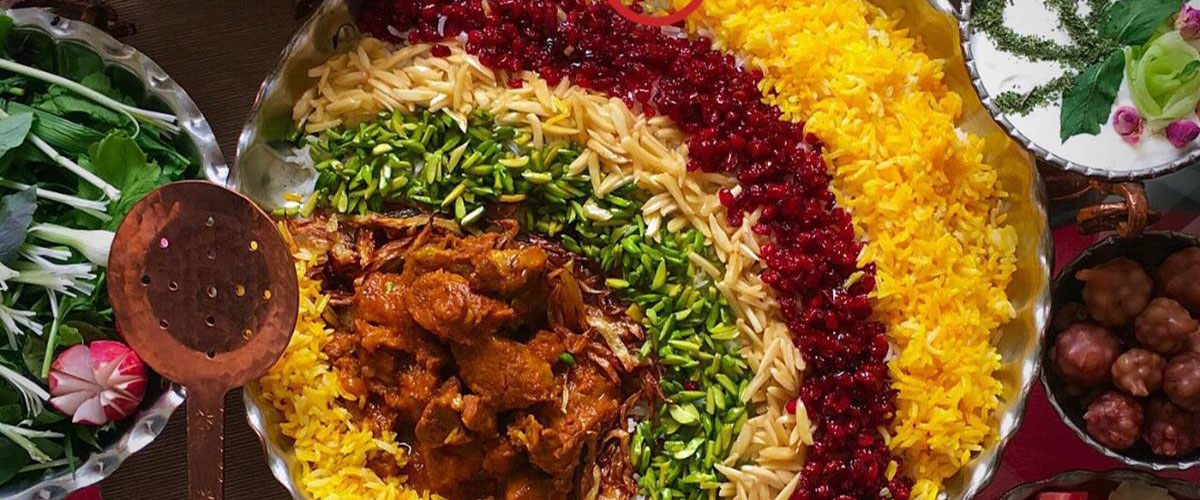 ---
Special dishes of East Azerbaijan
Azerbaijanis are famous for their good cooking and good food. In addition to good taste, the presence of fresh and healthy ingredients helps to make Turkish food more delicious. Let's get acquainted with some examples of East Azerbaijani cuisine:
Meatball Tabrizi
One of the traditional and famous Iranian dishes is Tabrizi meatballs. Making meatballs requires a lot of skill. It is used to prepare Tabrizi meatballs, minced meat, cobs, rice and vegetables. Walnuts and plums are also placed inside the meatballs.
Carrot Plum Stew
Carrot plum stew is one of the popular stews in Azerbaijan. Both meat and chicken can be used to make this stew. In addition, carrots, plums, onions, paste, spices and lemon juice are other ingredients of carrot plum stew.
Bonab Kebab
Another popular Azeri food is kebab. It is well known that the Turks make delicious kebabs. In the meantime, Bonab Kebab is more famous. High quality mutton, onion and salt are the ingredients used in making kebabs. Skills in making kebabs are as important as the ingredients.
Ice cream
There are many dishes in Azerbaijan, but ice cream is the most special among them. It is used to prepare ice cream, rice, sour yogurt, vegetables, garlic and beet leaves. After the soup is cooked, remove it from the flame and put it in the refrigerator. When serving, pieces of ice are poured into the soup.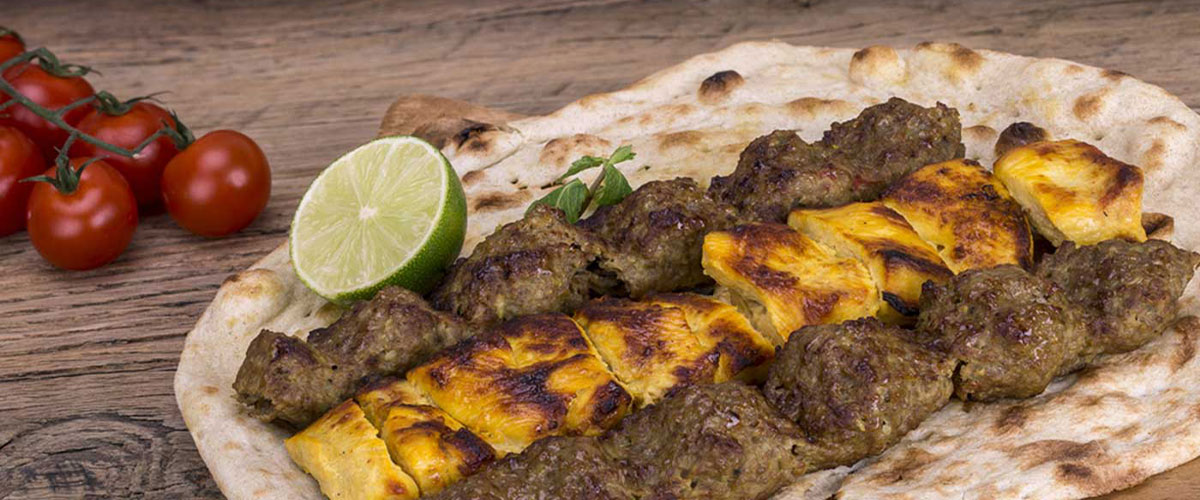 A rainbow of flavors, an excuse to travel
What is mentioned here is only a part of the traditional food of Iranian cities. Almost all provinces have their own special and delicious food. In addition, some traditional and authentic Iranian food is common in all cities. These foods include broth, fesanjan and tahchin. Sometimes, the same foods are cooked in different cities with different ingredients and methods.
Traditional food is mainly adapted to the climatic conditions and climate of the people of different cities. So we have two tips for you; First, try to travel a lot, and second, try the food of different cities during your travels.
Whenever you pass by any city or alley in Iran, the aroma of its food will enchant you. This was a comprehensive list of the most delicious foods in different provinces of Iran, but the story does not end here! Follow the delicacies of Yazd and other cities.
---